September is Self-Care month, and what better way to celebrate it than to clock in some "me-time!" No doubt, 2020 has been a challenge to every single one of us – whether we've been struggling to tip the scales between work and home, adjusting to our kids' distance learning curricula,  or putting on our superwoman cape everyday facing the unknown, we all deserve a break. 
And as the world heals outside our homes, take the time to step back from your busy day and tend to your soul. Carve a little time to do something for yourself. If you're wondering what there is to do as you stay home, here are some date ideas you can take yourself on this September!
Yoga for the soul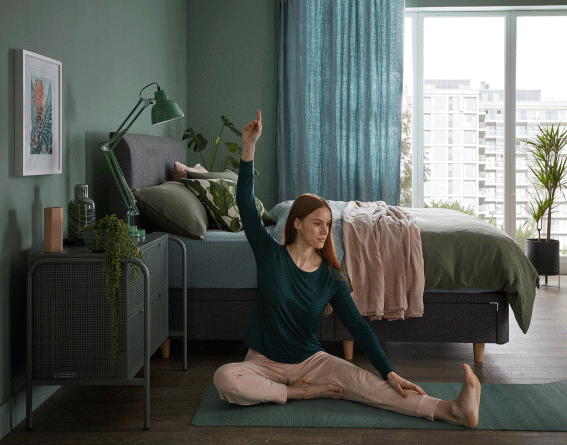 It's no secret Yoga does wonders to the body and to the soul. This month, treat yourself to a little quiet time by laying out your yoga mat and getting in a good stretch as you focus on your breathing. There are so many easy-to-follow videos on youtube you can try that won't cost you anything! But if you want a more guided practice, we recommend you book a virtual class with Pranalaya Studio so your coach can give you something that suits your specific need.
Price: FREE
Time: 10 to 45 Minutes
Give yourself a new hairdo!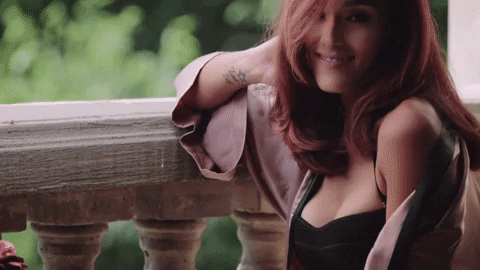 You've been working so hard and deserve to look good and feel great about yourself. Carve out an hour to give yourself the makeover you've been dreaming of for months! No need to block the whole day off or risk unnecessary exposure by going out to run to the salon. Instead, here's a DIY pro-tip from your WFP fairy godmothers!
Revlon just released their Urban Style Collection which is easy-to-apply, affordable, and specially designed for Asian hair. And because Revlon knows that every woman is different the Urban Style Collection comes in different colors you can choose from. They have Matcha Beige which is an ashy light brown shade perfect for those looking for a natural touch up. Chocolate Raspberry, a dark brown shade with berry plum undertones, for women looking to try something different. If you're looking for something that will bring out a youthful glow to your dark-colored hair, you may want to try their light brown shade with caramel undertones called Caramel Custard! And if what you're looking for is something to complement your dark hair, Chestnut Mochi comes in a chocolate brown shade with a golden undertone that will definitely make you feel extra!
You deserve to pamper yourself and bring out that spark within the safety of your home for only P399, but if you buy them from Sept. 15 – 17, you can click on this link and get it for only P349! Wuhooo! Go you!
Say goodbye to your inhibitions because Revlon Urban Style is here to help you step into the fun and bring out that #BoldNewYou! 
Price: P399
Time: 1 Hour
Fancy dinner for one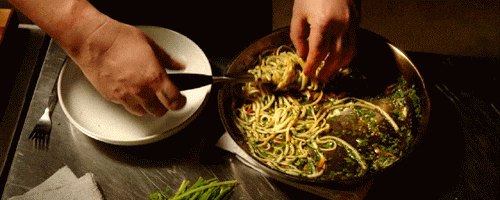 Miss dressing up and going out for dinner? Why not set it up at home! Give yourself a reason to put on your favorite dress (your high heels are negotiable) and make yourself a sumptuous cheesy truffle pasta with the help of Chef Yana!
Secret Menu and Pro-Tip: You can order her yummy cream cheese truffle dip, add a little olive or truffle oil to your already cooked pasta, and stir it to your liking! 
Set up the table with a pretty centerpiece, maybe turn on some mood lights, choose an Italian playlist for extra effect – et voila, a fancy dinner for one!
Price: P450
Time: 30 Minutes
DIY cinema experience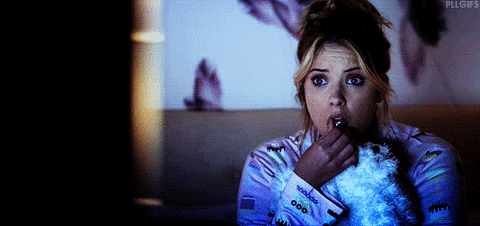 While we're all very grateful for unlimited Netflix time, we can't argue that the cinema brings a different experience. And if we can't go to the cinema, let's try to bring the cinema to us! Here's a cool idea of how you can set up your own movie night at home.
Send yourself a calendar invite to make sure you don't accept any work errands at the time of your movie. You can take an extra step by making your own movie tickets or printing these out, making a poster outside your room, setting up a few trailers, and even use this DIY cinema experience to fluff up your room! The only expense you'll really have would be popcorn from a grocery near you.
Price: P200
Time: 1.5 to 3 Hours (Depending on the movie)
Go stargazing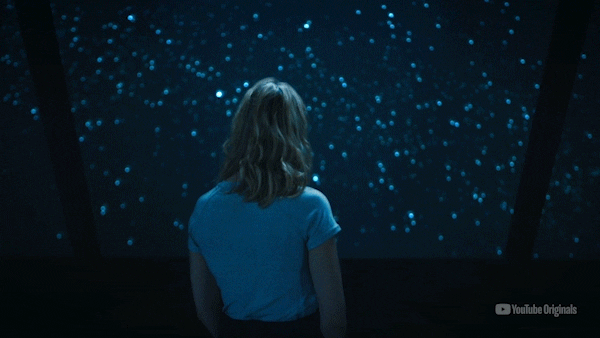 We get it, the cabin fever is real and sometimes all you need is some fresh air, quiet time, and to let your mind wander. Unwind by taking yourself out (or in) for a stargazing night. If you have a veranda or a rooftop, just bring out a blanket and set it up around 8 PM to watch the stars. If you live in an apartment that doesn't have a rooftop or a veranda, plug in your own make-shift stars at home and play some relaxing instrumentals to get your mind off of work and your everyday tasks.
Price: P200
Time: 1 Hour
Bring out your inner artist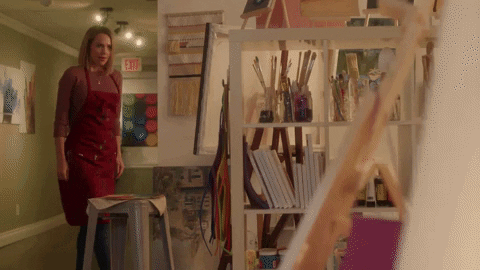 Looking for something to activate your right brain? Bring out the artist in you and get creative! For those who are more comfortable going freestyle on a blank canvas, there are so many online that range from P100 to P500. For those who need something to follow, try painting by the numbers. You can get a numbered canvas for about P250 more or less. Not only does bringing out your inner artist allow you to express yourself, it's also a great way to de-stress, and will help calm you through a turbulent week. You don't need to finish the whole painting in one sitting. In fact, you can simply allot a few minutes everyday, but if time permits you have the whole day to yourself then go and let the paintbrush take over!
Price: P200 to P400
Time: 1 Hour to whenever you finish it
Give yourself a hot bath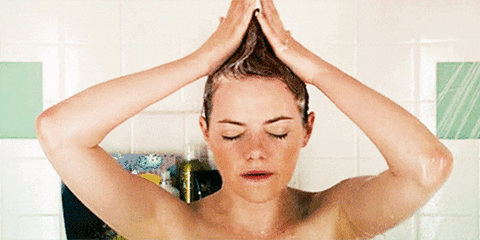 Time is of the essence – there's always so much to do with so little time. And until you decide you want to carve out time for yourself, you will always be too busy for some self-care. But this month, I hope you find it in you to at least treat yourself with a hot bath. Whether you do it in your shower or your bathtub, see to it that you're actually getting yourself relaxed in the shower. Instead of the usual functional shower where you jump in, rush through soaping yourself, and pat yourself dry to get your tasks going, block off an hour to really take your time.
When done intentionally, a hot bath can help relieve the flu, circulate blood through your body, release muscle tension, and even lower your blood pressure. Make the experience extra relaxing but choosing a scented body wash and scrubbing it all over yourself. 
Price: P200 to P500
Time: 30 Minutes to 1 Hour
Attend a virtual concert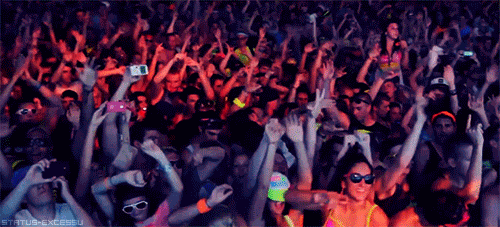 Did you know that the music you listen to plays a big role in your mood and energy? While social distancing protocols prevent us from gathering in groups, it shouldn't stop us from enjoying great music. In fact, a lot of artists have now moved their concerts online and some have even put on FREE virtual concerts! If you're looking to attend a virtual concert of a specific artist, check out their IG page, they usually have announcements there, if you missed it, they're usually saved under their IGTV.
Here are a few saved on our tab:
If you want an "up close" virtual experience, we recommend watching Tiny Desk's channel, where artists would put on an intimate concert for a handful of people from a tiny desk. So far our favorite has got to be Taylor Swift's and Alicia Keys'. 
Price: FREE/Depends on artist
Time: 30 Minutes to 1 Hour
Whatever your choice of self-care potion is, we hope you make time to take care of yourself and your soul this month. Slow down to make sure you're headed the right way and treat yourself the way you would a good friend. Happy self-care September!